I've totally forgotten how you do this, so even though I knew I would have been hermitting (thank you Joysze for commenting on my last post) I forgot to sign up on
her blog
, sorry about that!
Anyway, I'm really proud of my hermitting, I've put together a great amout of stitches, you'll see.
I wanted to work on ATW and finish part one, but my methallic gold thread has been eaten by the house so I've picked up Sampler aux bouquets.
This is the before pic, just a small bird, right where I've left it after starting it back in July.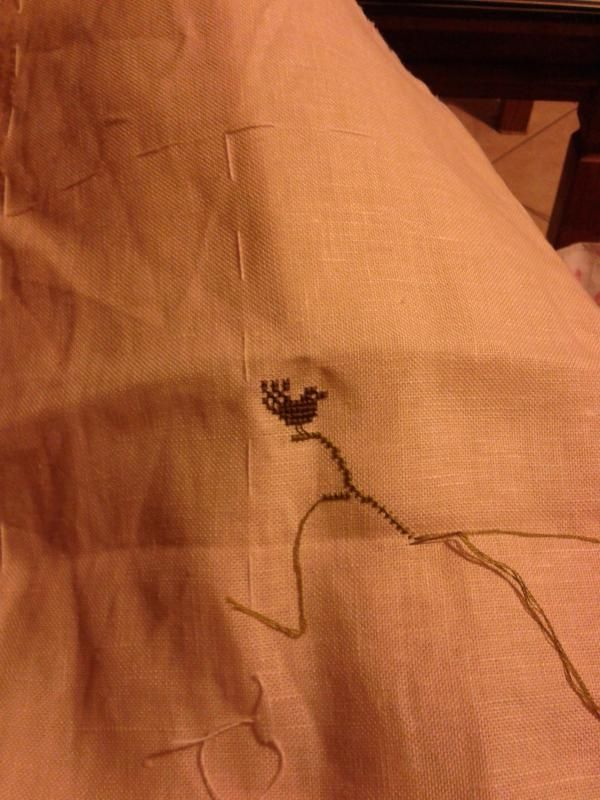 And this is the after pic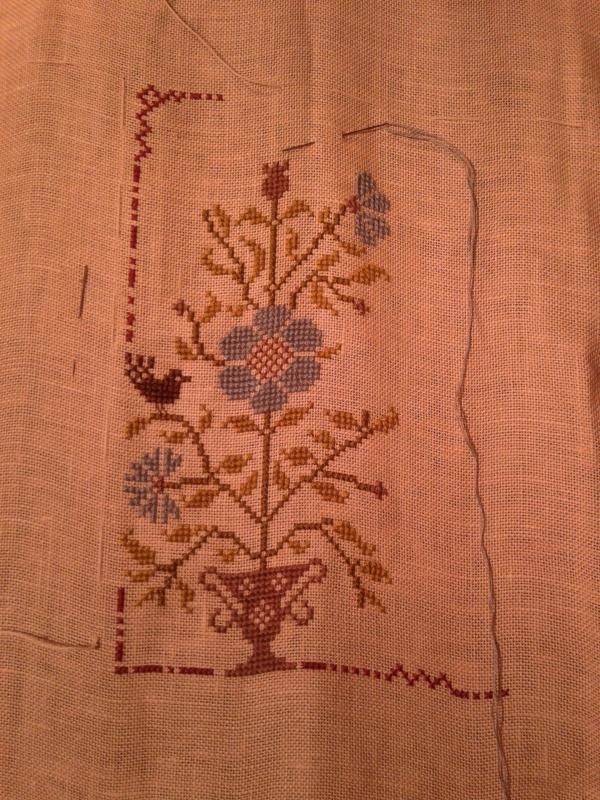 What do you say? I think I've done pretty good, and I've even remembered to leave the couch to feed DH and the furry friends, I didn't let them starve ;-)
I've really enjoyed my stitching, something that really did not happen in 2013: last year I've mainly worked on my ring bearer cushion, that I love but has been a real nightmare to stitch... but it deserves a post of his own... coming soon.
Off to see your IHWS reports and many thanks to everyone who is taking the time to pass here and maybe leave a comment... THANK YOU!!!