Hello there!
Here I am with a brand new start of the blog. As I've said in the post title I hope to be back on track not only with the blog but with my crafting too: it has been really chaotic during 2013.
As soon as I've seen the 2014 WIPocalypse on
Measi's blog
I've decided to join back again: my resolution for 2014 is "NO new starts, YES WIPS!". During the past years I've started way too many projects, stitching, knitting and crocheting wise, so I really feel the time has come to cut the list!!!
As this year WIPocalypse is not only about posting our progresses but there's also a monthly discussion topic, I'll start from that.
Introduce yourself, your projects, and any goals you have for the year
.
Valentina, 27, freshly married to the love of my life Roberto.
Still living in Piemonte, Italy: no longer in a small country village some 40 kilometers away from the city of Turin, but on a really nice hillside, with a great view on the country below, and of my little hometown, some 50 kilometers away from Turin.
Leaving with three furry friends: Jacko, Diva and Shaggy.
Actually in search for a new job. Thinking about a baby, maybe later this year...
My projects can be all described with just two words: TOO MANY!
18 stitching wips, 5 crocheting wips and 3 knitting wips: a big total of 26!!
1.Paradigm Lost - Long Dog Sampler 2.Sampler aux Bouquets - Jardin Priveé 3.C'è una strada nel bosco - Permin 4.Spot of - The Drawn Thread
5. Around the world in 80 stitches - Papillon Creations 6. January's Garnet Fairy - Mirabilia
7.Royal Holiday - Mirabilia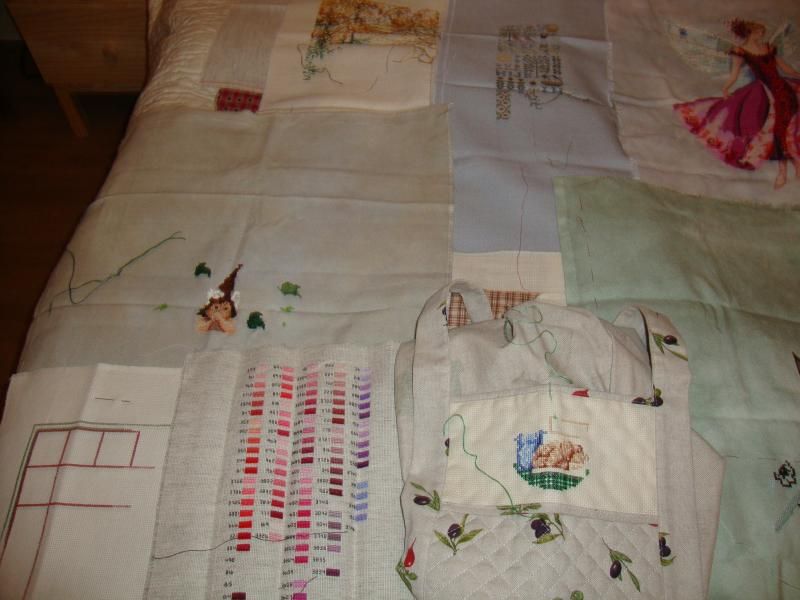 8.La balancoire - Nimue 9.Damier - Les grilles de Maryse 10.DMC Color Card 11.Herb and spices (on an apron) Jeremiah Junctions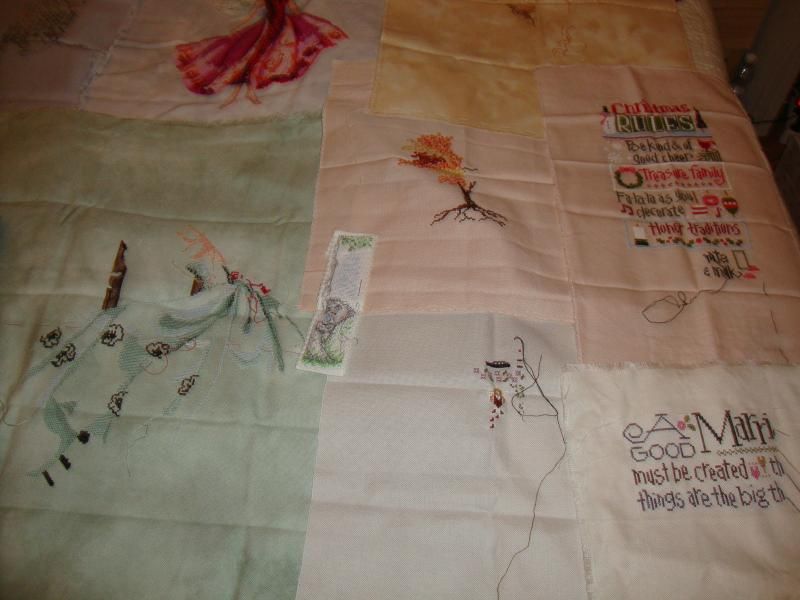 12. Sabrina - Mirabilia 13.Peek a Boo - Anchor 14.Tree of stitches - Bee's Needleworks - 15.Christmas Rules - Lizzie Kate 16.V is for Valentine - Victoria Sampler 17.A good marriage - Lizzie Kate 18.Forest Snowfall -Country Cottage Needleworks (I left it at my parents... along with the UFOs... can't tackle those too!)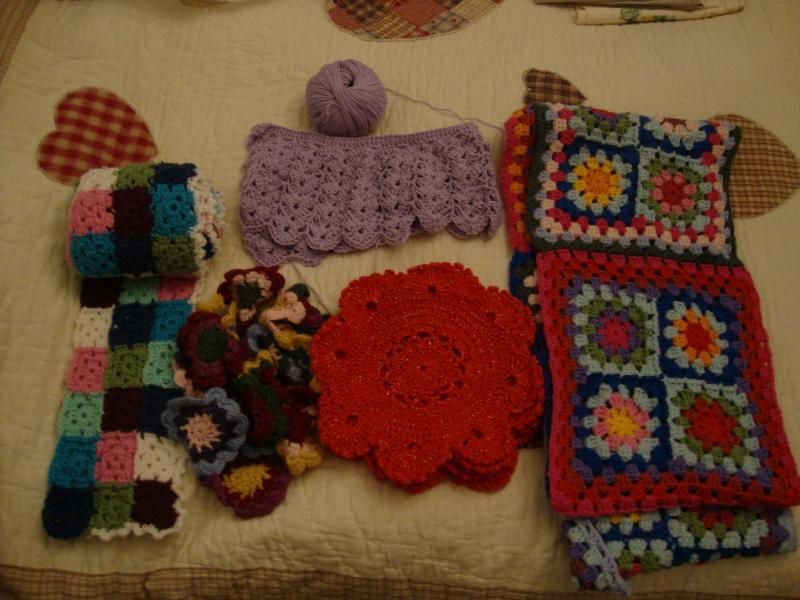 1. A scarf inspired by
this one
of Vanessa of Coco Rose Diaries 2.
Drops Designs cowl
3.Japanese Flower scarf inspired by
this one
of Lucy of Attic24 4.A set of 12
coasters
(actually they're 7) Drops Designs 5. A Big Blanket inspired by the
origial one
again of Lucy at Attic24
1.A really old and battered sweater in need of new sleeves: finish the rather crazy right sleeve and make the left one. 2.
Safire
by Hilary Smith Callis (done apart from sewing the ends in and attach 5 buttons... still to find them!) 3. A new beret for DH: another
one
from Drops Design.
Just one goal for 2014: finish as many wips as I can!
That's all for now! I'll do my best to stay back on track.
See you (hopefully) soon with a stitching update.