Hi friends, sorry I've been away for so long, but I really didn't feel like blogging lately.
I've been really busy stitching, crocheting and knitting so I have loads of things to show you, and a big news to tell you, but all those things deserve proper posts, so today I've just decided to pop in and say "Hi!" taknig advantage of a half day off work.
This morning I had to go to the hospital to have one of my eyes checked for a sty. I was lucky to be out of the hospital in a short time so I decided to have a little stroll at the market. Here in Italy almost every town has the market, but only a day a week. Today was market day in boyfriend's village so there I went.
It's really a small market but it has a nice flower stoll where I could not resist these gorgeous primulas at just euro each.
I'll try to be back soon with some updates and I leave you with some other flowery pictures, my lovely hyacints in full bloom.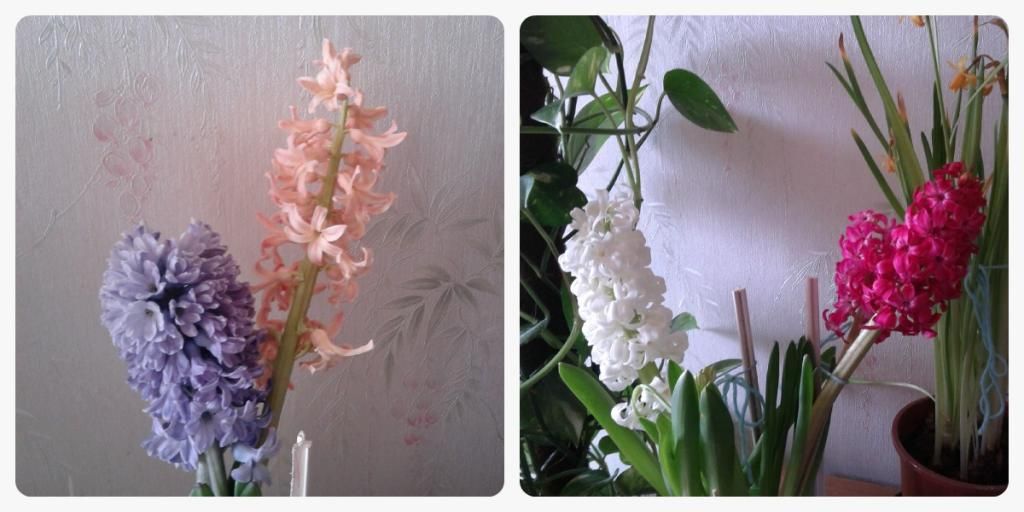 Hope you've liked this really spring-oriented post, I'm truly enjonig this colourful beauties since the forecat says snow for the rest of the week.
Have a colorful week!