Hello!
I'm a little late for the Theme-a-licious check in, but I've been very busy latley.
Yesterday I had my last but one exam at university which went pretty good, only one to go now!!!
And then I had my very first job interview, I was so nervous!! I have another one tomorrow and another one on Mondaly next week! I do hope so much to find a job now that universtiy is coming to an end!
Now on to more interesting news, for Jardin January I stitched only on Floral Posy by Vervaco which looks exactly as I showed you after the IHSW because we've been covered with snow these past days, so I couldn't go over at boyfriend and stitch on it this past week: hoping to make some progress tonight, hoping snow doesn't decide to show up again!
Floral Posy


For Fangirl February I'm stitching on Mirabilias of course!
I want to finish JGF and after that it's time for Royal Holiday to come out of the drawer!
She's been very neglected, didn't saw a single stitch in 2011!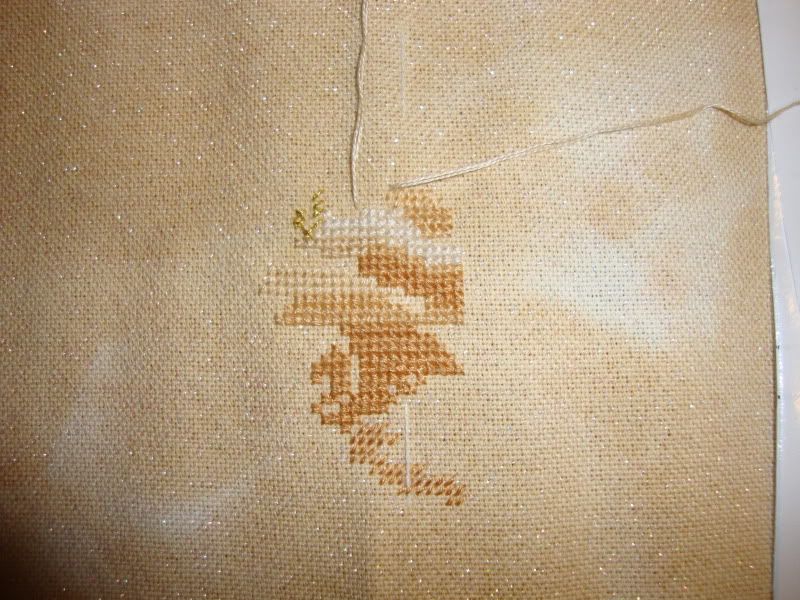 My tiny start progress on Royal Holiday

JGF almost done!


But I'm so late in the SALs that I've joined on the italian board, so I'll have to sacrifice some time to stitch on them too!
I've still got to start Christmas Rules for the Lizzie Kate sal, while I'm so far behind on the Nimue sal, for which I'm stitching La Balancoire.
PS: But now I'm off to stitch something for the Secret Stitching Sweetheart: find out about it over at
Jo
's.