Full moon tonight, so time for the first wipocalypse post!
I've been madly working on JGF lately, here it is her back in December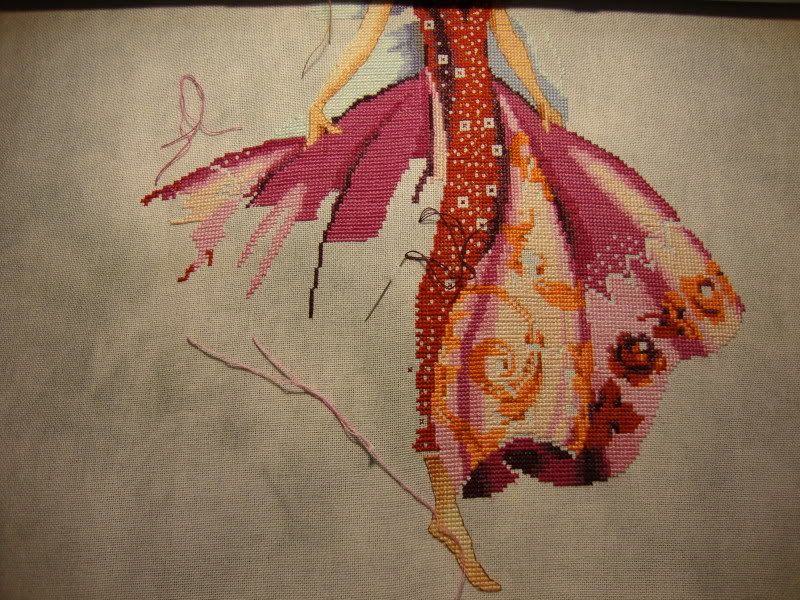 And here she is now
The dress is almost finished!!! Then I'm back on the upper part to stitch the white of the wings and finish with backstitch and then it'll be beading time!!!
I've got other things I've got to work on in January, so I think that or I finish her within a week or I'll have to put her aside, and I really don't want to, so I'm back to stitching her tonight!
Hope everyone has having a good start of the new year, full of stitches!!