In the last months I've made some progresses on my past crochet projects, the Japanese Flower scarf and the granny square blanket.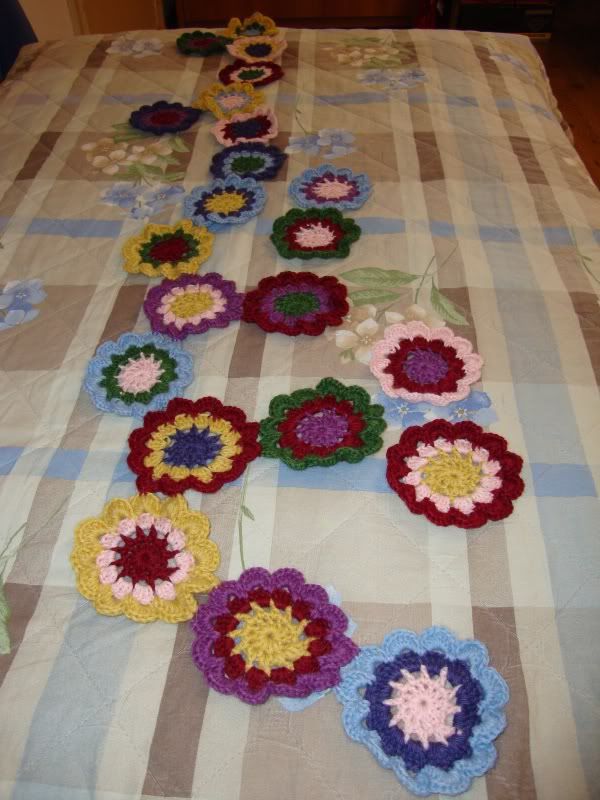 This is the scarf so far, with 22 flowers completed and some already joined together.
This project is now on hold beacuse I'd like to add other colours in it, but it's really hard to find alpaca wool in bright colors.
I've alread added the yellow but I'm not really happy about it, because it's bigger than all the other colours so the flowers with yellow in them are a little bit bigger too!
Anyway, I'd like to add a pale green and a pink, hope to find them soon.