This weekend has been the last IHSW of the year, and I decided to stitch on January Garnet Fairy becase I neglected her a lot lately.
When i picked her up she looked like this: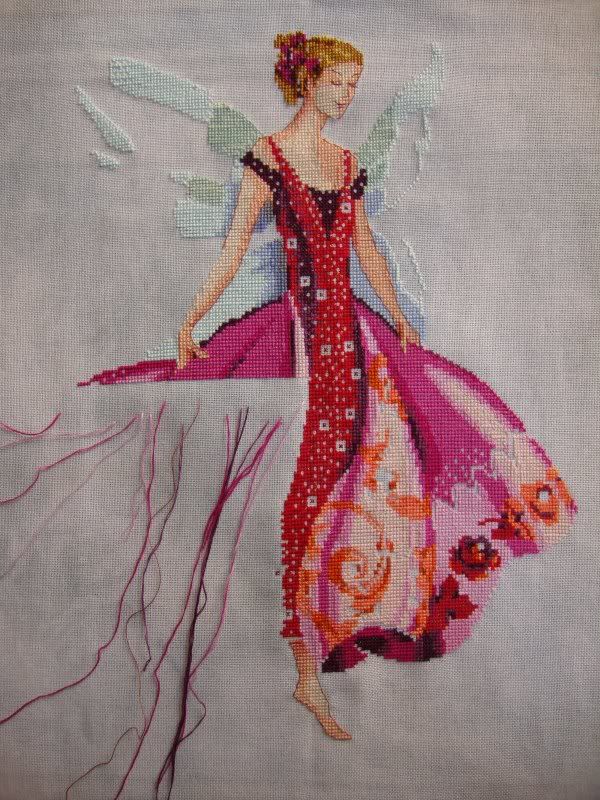 And here you can see how it looks now: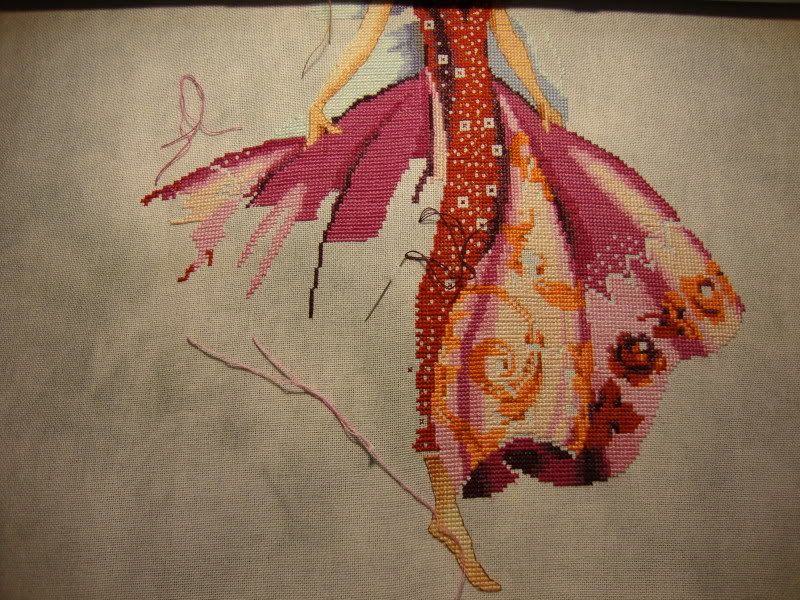 Not a lot of work done, still a lot to do, and for sure I won't be able to finish her by the end of the year as I intended to do.
Before the end of the year I'll stitch on Calendar Cats to try to finish at least it!
See you in a couple of days for a "Merry Christmas" post.