First of all, thank you for your kind words on my little cat, I love him too.
I just realized that my updates on this project haven't been really accurate, so I'd like to make a little recap on it.
I bought Calendar Cats as a kit from Sew and So back on August 2007, after lurking at it for some time.
I started stitching on it as soon as it arrived, starting from the center, the May Cat.
Then on September of 2007 I decided to stitch a cat a month, so I left the May cat unfinished and I moved to the September one.
I stayed stick to the rule of a cat a month until February 2008, but skipping the December cat. Then it became a UFO as I was working on so many other projects!
September


October


November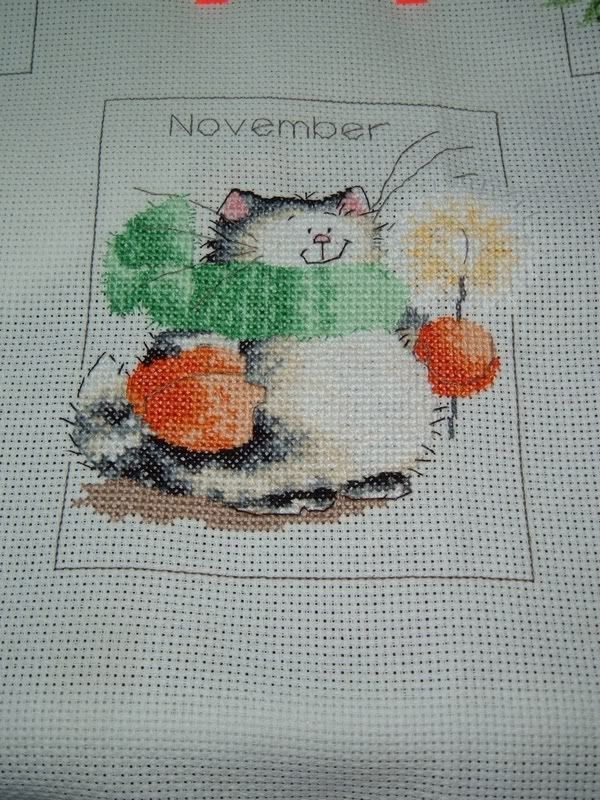 January


February

I then completed the March cat and the June cat sometime between 2008 and 2010.
March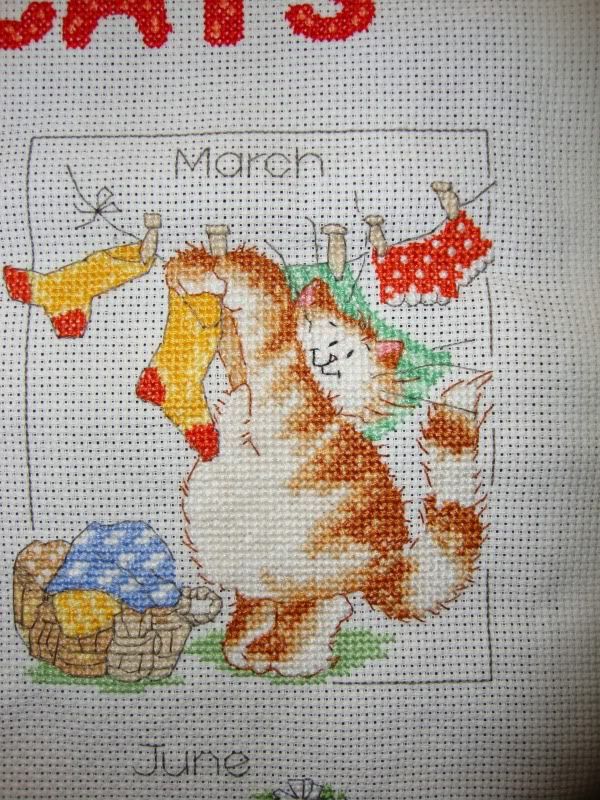 June

Back last year I made the August cat, and that was the last time I talked about it here, until now.
August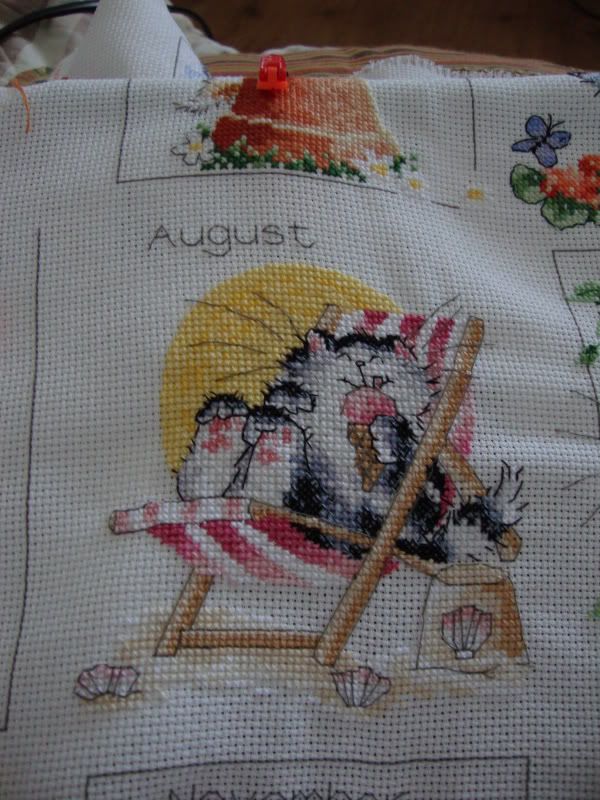 But earlier this year I made the April cat and I've finally finished n.1, May cat, here they are.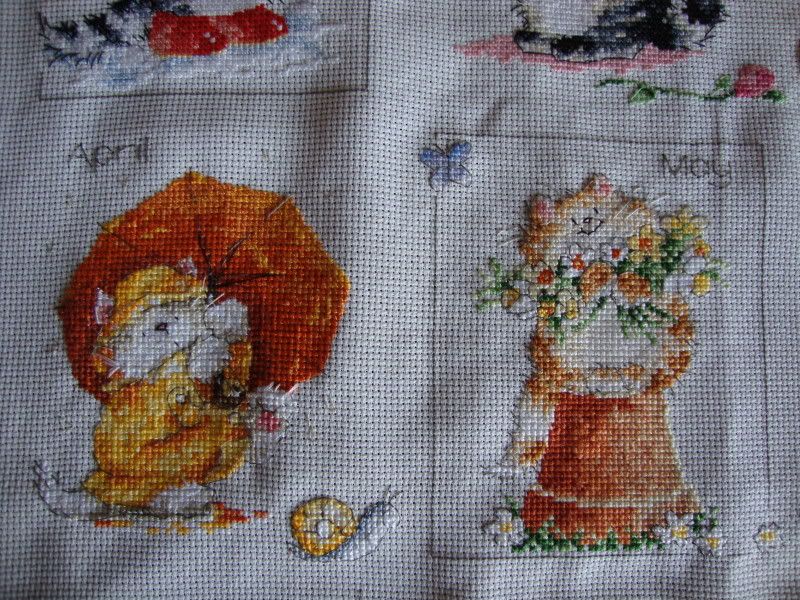 Now that also July is done: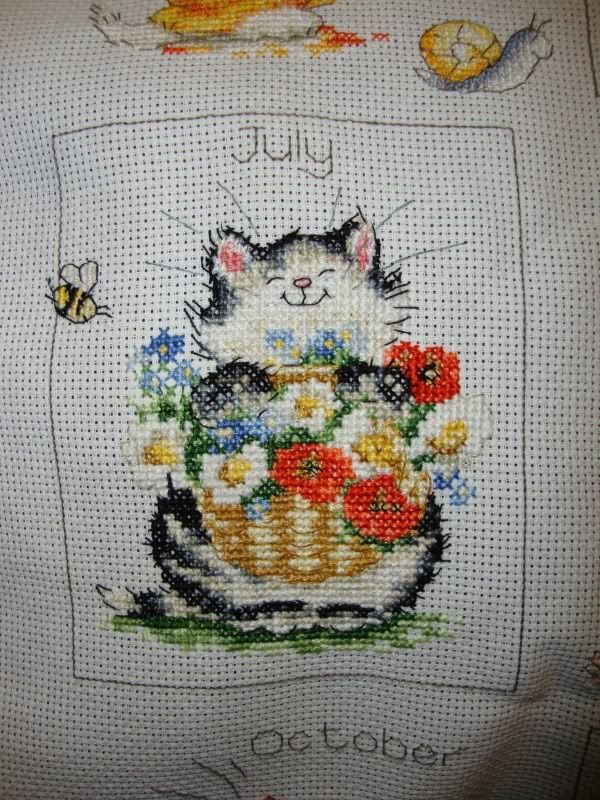 This is how the entire project looks like: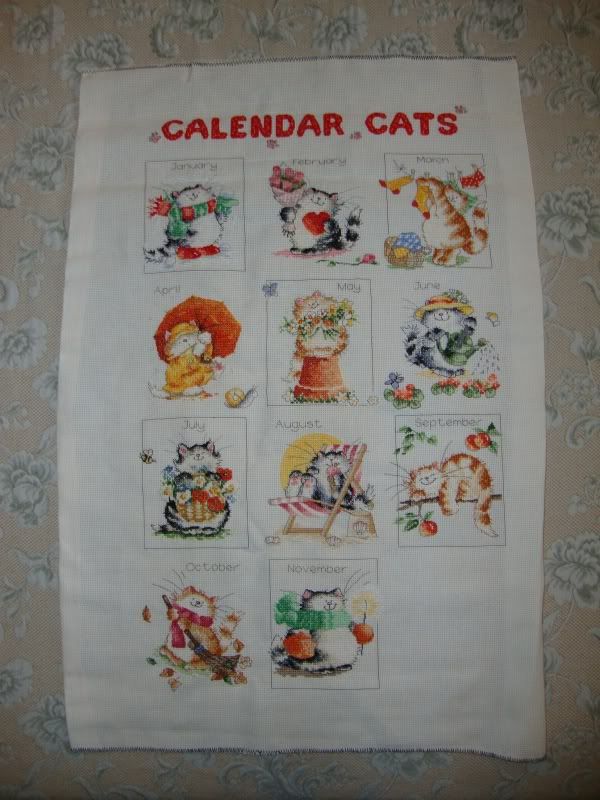 Just the December cat is missing... big happy dance coming soon!