In my last post I showed you the shawl I'm working on and I've told you that it was about time for the 200 gr. pic. When I finished the yarn the battery of my camera was dead, so I put it on charge and I just kept on hooking...
When I get almost at the end of the next ball of yarn, I discovered that I made a mistake a lot of rounds before....
So here I am, back on round 39, after frogging 11 rows....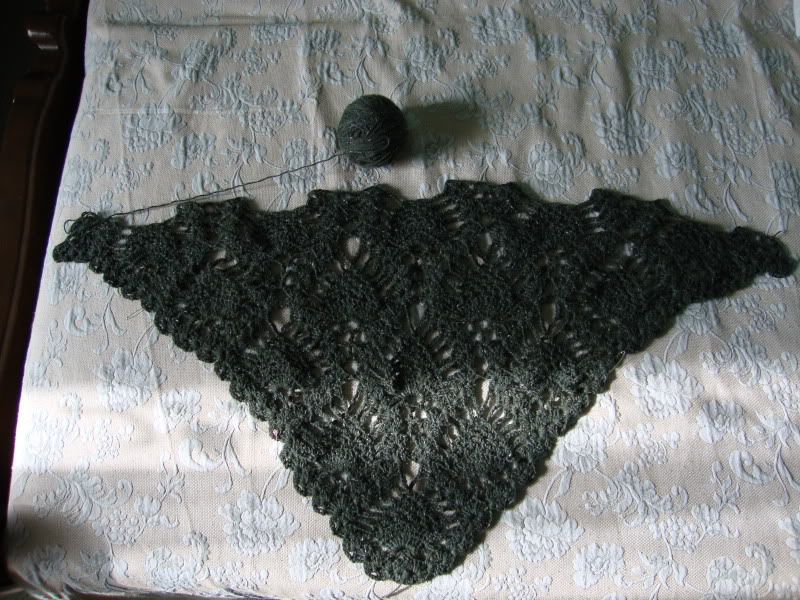 You can see that it looks pretty much as in the last pic, but you can also see the ball of yarn that came from all the frogging...
I really need to check the pattern more often and not rely too much on my memory, it failed me this time!!
And this wasn't the only thing that I frogged lately: I'm learning to knit and I've made an attempt at
this
pattern, and when I was halfway I realised that it was turning out too big, so I had to start again from the beginning.
I've also stitched lately, I'm trying to finish my Calendar Cats, July cat almost done.... a little HD is coming!