This weekend was IHSW so I put away the crochet and the knitting needles and I just stitched.
First I worked on Calendar Cats, I finished the July cat, a really cute one, that holds a basket of summer flowers. Now just one cat is missing, the December one, so I'm sure I'll finally finish this project by the end of the year.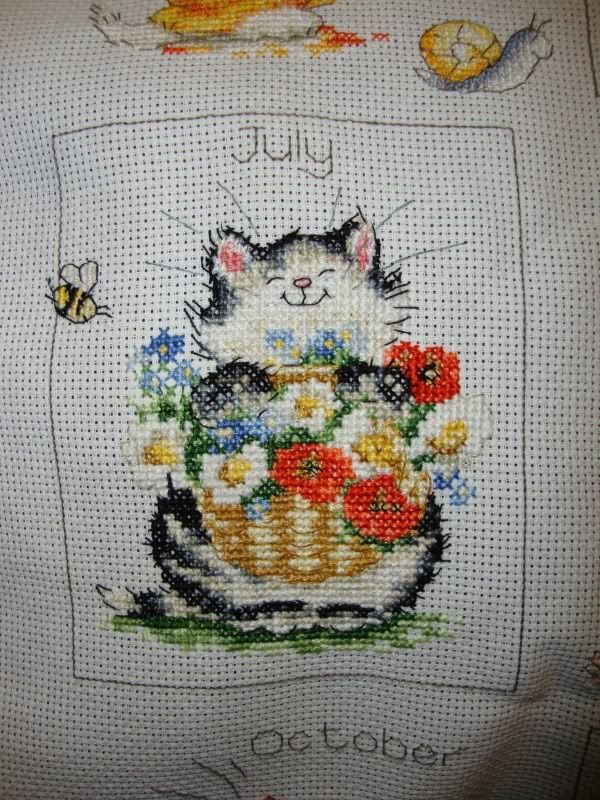 Then I started a new project "La balancoire" by Nimue, a little baby fairy on a swing.
I've also worked on Home of a Needleworker by LHN but it was a very tiny progress, so no pic!
Like last month, I really enjoyed hermitting, it's great to have someday every month to be dedicated to stitching.
This week I'll try to find some more stitching time to work on La balancoire and on HOAN, but I must bring the crochet back because winter is coming, I've already caught a sore throat so I'd better finish the scarf I'm making and get started with a beret!