Finally autumn is coming my way! It's still really hot in here these days, but just while the sun is out, while the evenings are turning quite freezy.
The other day me and my boyfriend made a little stroll in the woods near his house searching for sweet chestnuts. This year the weather hasn't been perfect for them but we manage to find some.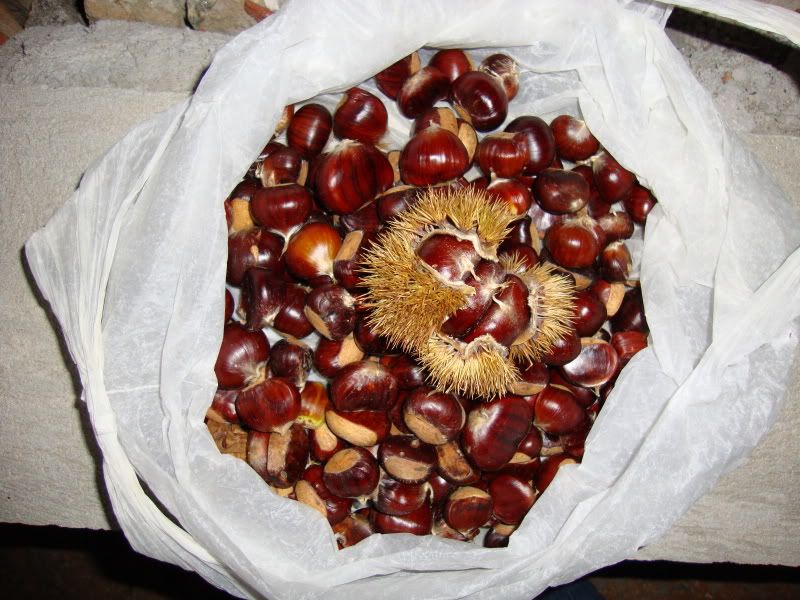 I really enjoied spending an hour in the nature, with just the sounds of the wind through the leaves and the water flowing by. This is what I call a simple peasure that makes my day!
Sorry for the blurry picture but clearly photography is not for me!!!
P.S.: I've just signed for
IHSW
for the first time, I really need to dedicate a little time to stitching, all my wips have been neglected so much in the last couple of months!
I think I'll try to finish Forest Goddess which looks like that right now...
I've made my final decison about her skin, and I'll make over 2 beacuse the fabric is 32 ct and I really can't stand making it over 1. Plus I've made the skin of JGF over 2 on 28 ct fabric and I think it looks just nice, so over 2 will be!