I've been wanting to make a shawl for some time now, and finally I found the right pattern and the right yarn, so here I am.
I love knitted shalws, they all look gorgeous, but since I'm just mastering stockinette stitch, I've decided to make a crocheted one.
I've chosen
Alpine Shawl
by Cristina Mershon and I'm making it with this yarn:
Grignascoknits Loden
in the color 607 a very dark green.
Some progress pics:
100 gr.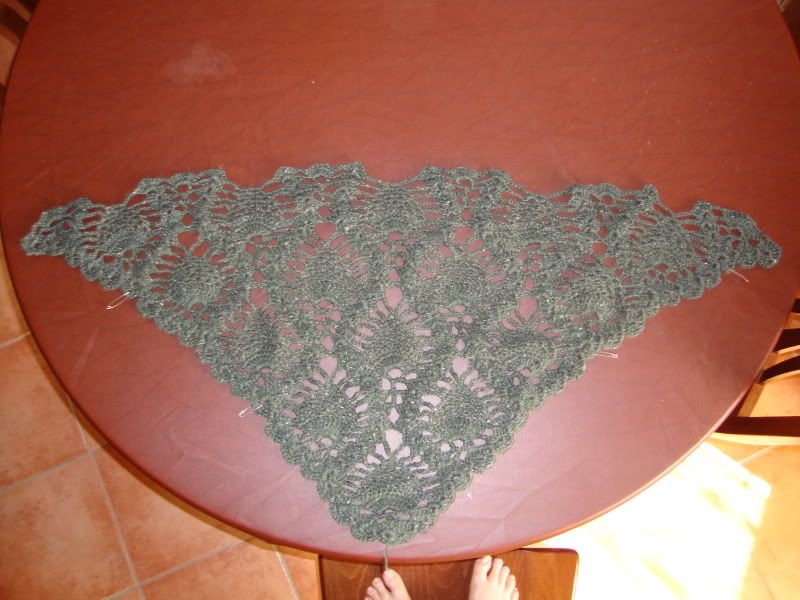 150 gr.
Almost time for the 200 gr. pic...