My little fairy is growing! I'd never thought that I could like so much a project with so much pink involved! I'm not at all a pink lady, I love all the cold colours, all the greens, the blues.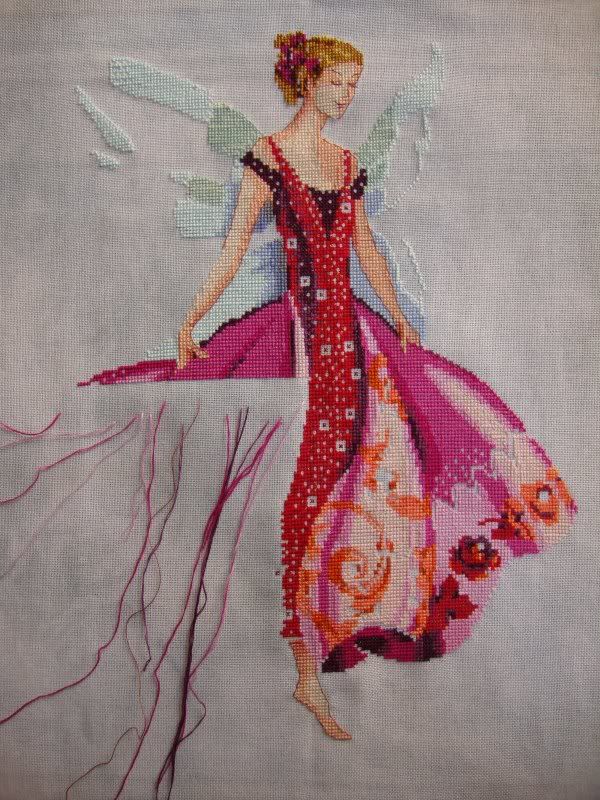 I'm getting scared at all the empty spaces that I'm living, to make room for the beads.
Beading is going to be a long work, and this chart calls for 8 (!) different beads!! And I don't think this is one of the most heavily beaded Mira!
Anyway, I'm sure that she'll be just great with all her blings on!