Last March one of my cousins gave birth to a gorgeous couple of twins, a baby boy and a baby girl, named Christian and Aurora.
So I picked up my needles and threads and I made two bibs and two pacifier carriers.
Some close ups: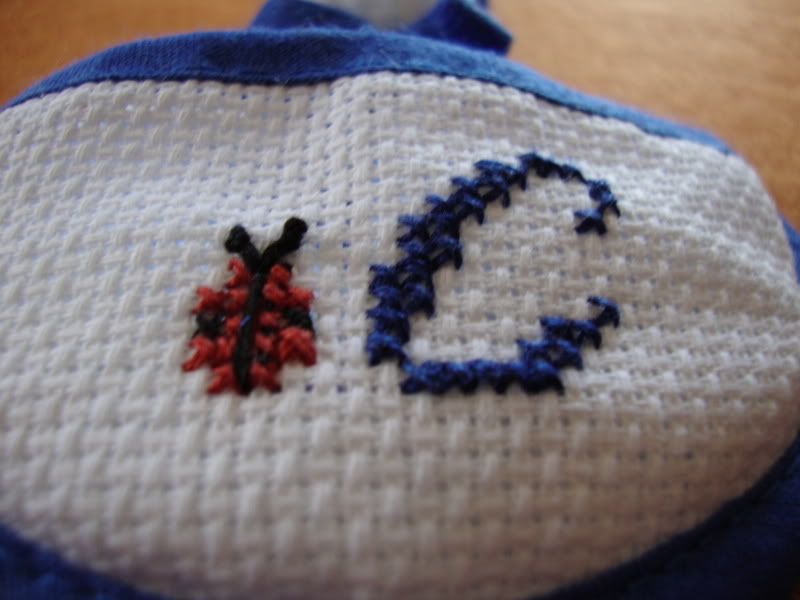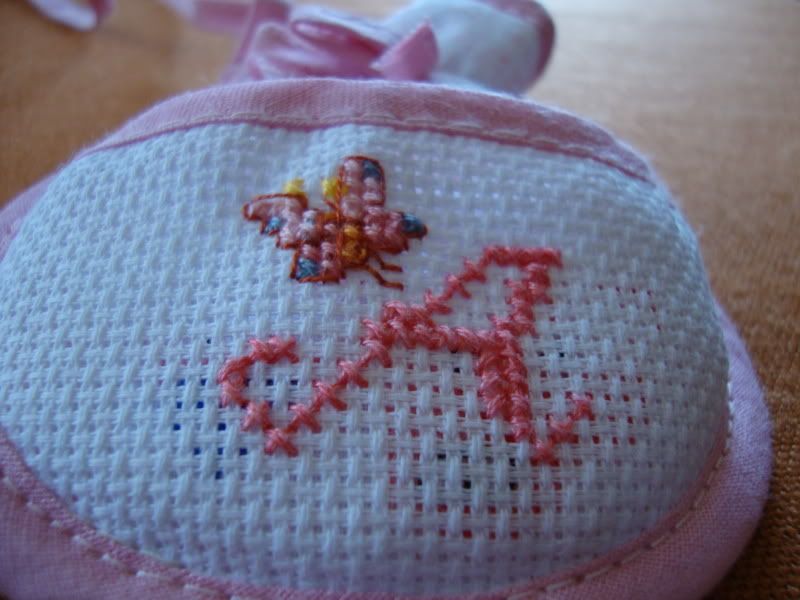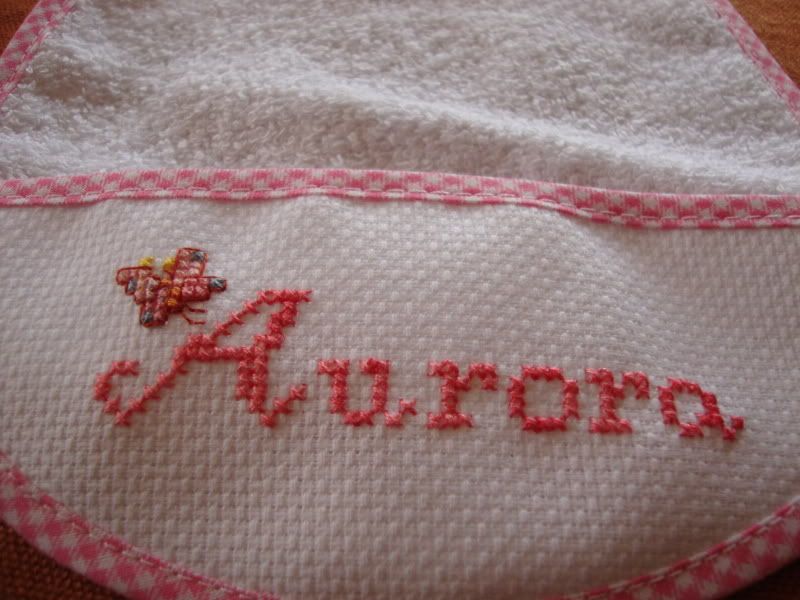 My cousin liked them a lot, and this wasn't the first stitched present she received for her babies, a friend of hers stitched a wonderful birth sampler with two little bears on it, really nice.
That's all for my first catch up post, I'll be back tomorrow!