Here it's how it looks my first Mira fairy, after working on her from time to time from the beginning of the year and up till now: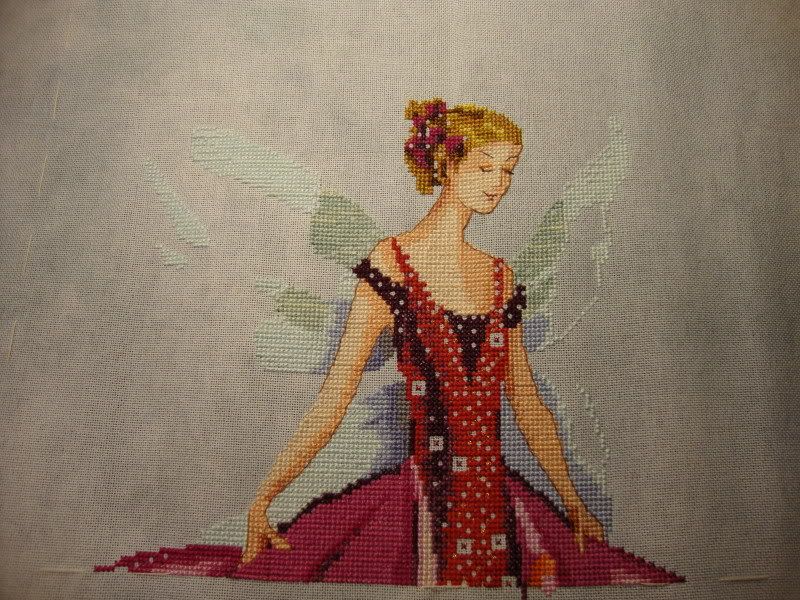 I really like her, especially I loved to stitch the Waterlilies, they're really great; I also liked making the backstitch on her face, it came out nice, while usually my backstitch never turns out a great deal...
I really can't wait to reach the end of the stithcing, I want to attach the beads! Especially in her hair, I like her hairdo a lot...
I'm making her as a SAL on a Italian forum: the goal is to make her in four steps lasting three months each. The first step, ending March 31st, is to finish the top half (leaving out the white stitches, the backstitch on it and all the beads, and I've done it!
I worked a lot on her in the last two weeks, because I really wanted to reach my goal, even if I had to sacrifice a lot of hooky time to make it! But I like her so much that I'm happy just the same!