February has been an intense hooky month!
I've started working on a blanket, inspired by one made by great
Lucy
: it's a granny square that will sit on the sofa of my boyfriend's house. It will be my gift to him for our fourth anniversay on September.
I'm using Derby yarn by Grignasco which is a blend of 70% pure wool and 30% acrilic in 19 different colours:
My granny squares have 8 rounds, the first 7 random and the last round will be the same for all the squares.
Up til now I've made 33 squares with 7 rounds, I'll do the last while joing them all together.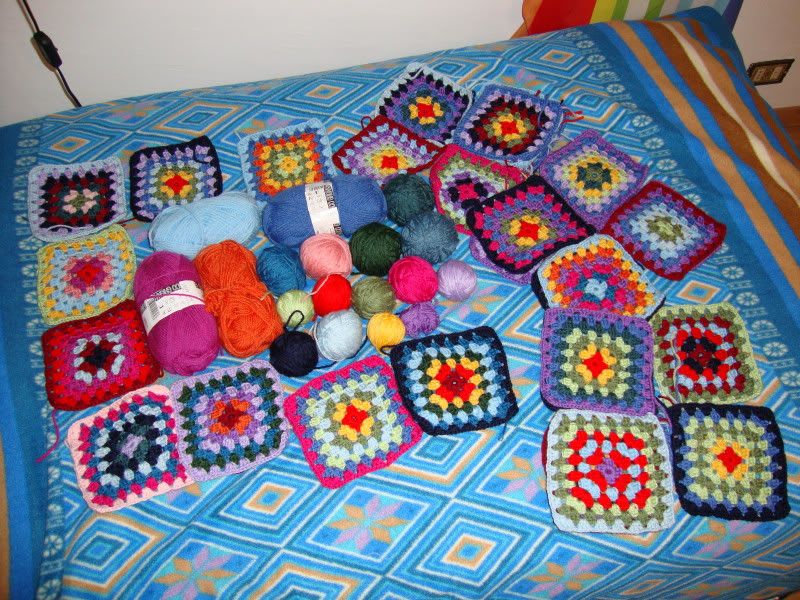 Here's all my yarn and squares packed in my bag which finally has a lining:
And now, I show you my first granny square project, a scarf which I started back last year and was finished around mid January: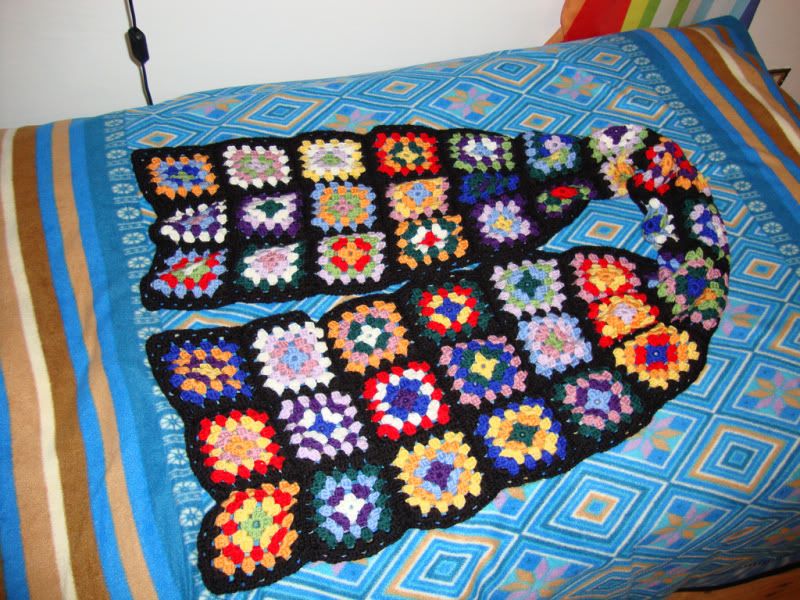 It turned out so big!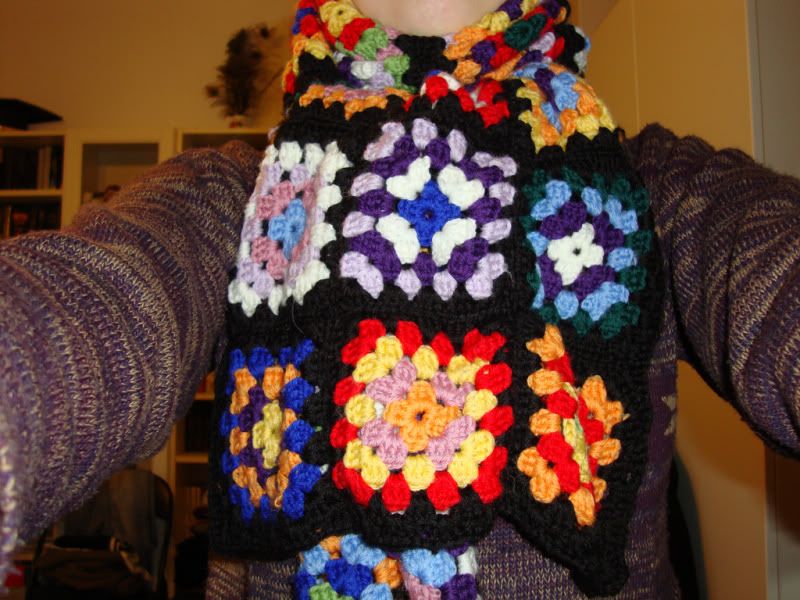 It gets you so warm that I used it only in the really freezing days, even though I might be reusing it now since here the weather is really cold and rainy in the last days...