I'm going on with the granny square blanket: 38 squares completed and 10 already blocked.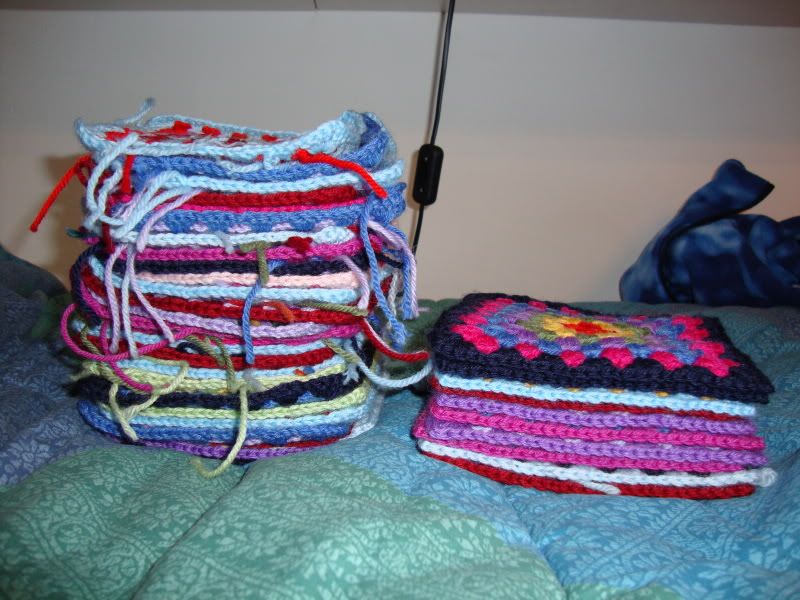 I'm blocking them now because I'll be joing them with the join-as-you-go method working the last round.
I haven't made a lot of progress on it lately because I came back to stitch a lot (coming soon), but also because I've begun a new project: the
Japanese Flower Scarf
of Lucy (endless source of inspiration):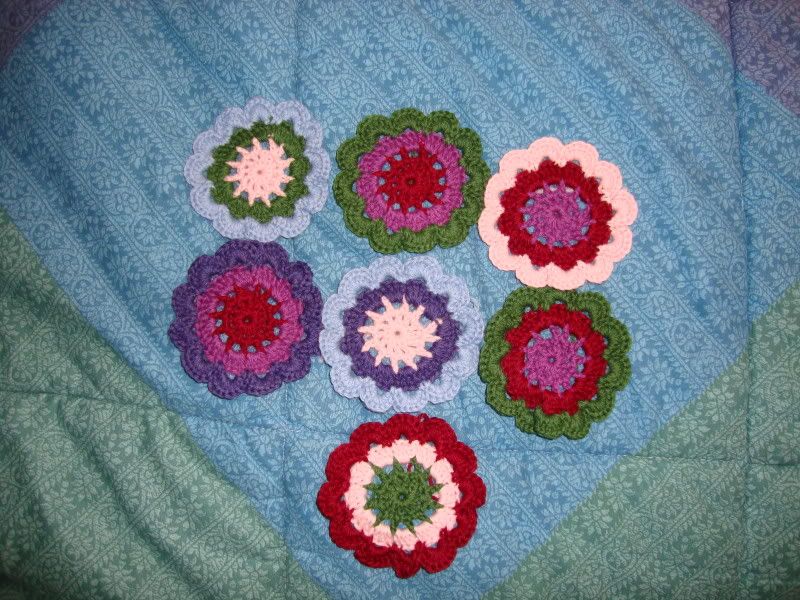 These are my first 7 flowers, I'm making one a day because I had to restrain myself or I'll be working with this gorgeous yarn all day long, forgetting everything else!
The yarn is 100% baby alpaca (which cost quite a fortune, 6 € each...), in 6 colours: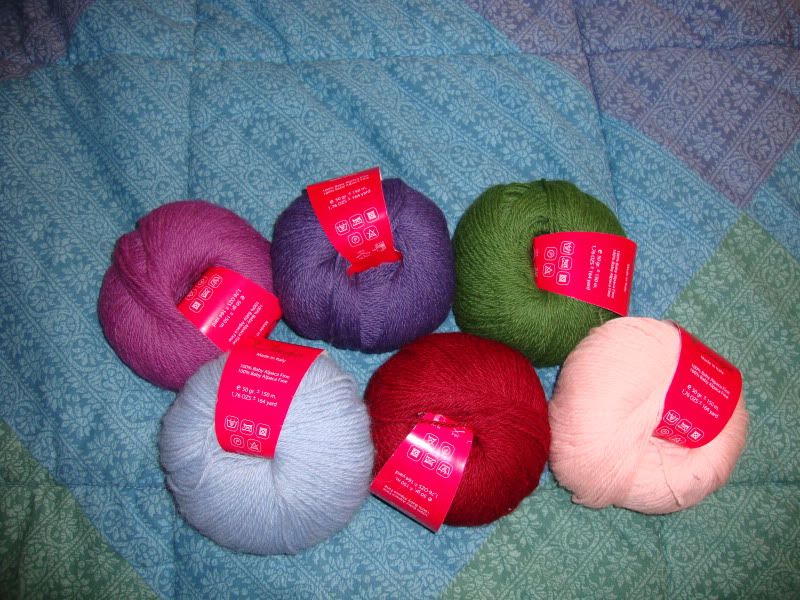 I'd liked brighter colours but my LYS just had these, so I think I'll be hunting new shops in the next days.