Last September I joined a SAL on an italian cross stitch forum: stitch a Mirabilia through 2011.
Back then I thought that my Forest Goddess would have been finished by now, and my Royal Holiday would have been around 30% done, so I sign up to stitch January's Garnet Fairy.
Things really aren't as I thought, because FG is still unfineshd and RH is not nearly 5% done.
Anyway, since I already bought almost everything to make JGF, here I am, ready to start my third Mira.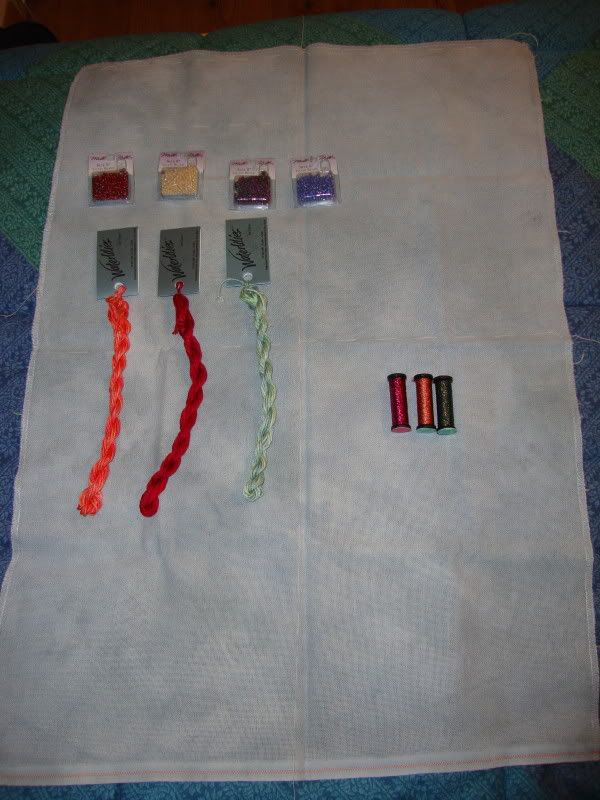 On the 28ct Sudden Storm by Silkweaver you can see the Waterlilies (which are just gorgeous, even though they cost a little fortune), the Kreiniks and 4 of the 8 different beads that the chart calls for. Don't know why, but I forgot to put the chart in the picture, silly me!
The SAL is divided into 4 steps: every three months is required to show your progress, that should be a quarter of the chart, so that on the last step you'll have it all done.
I really hope to be able to sticht her all by the end of the year, and also to have FG all done.