Finish a project is always good, but it's better to start new ones, so, instead of finishing Forest Goddess, I started my second Mirabilia, Royal Holiday.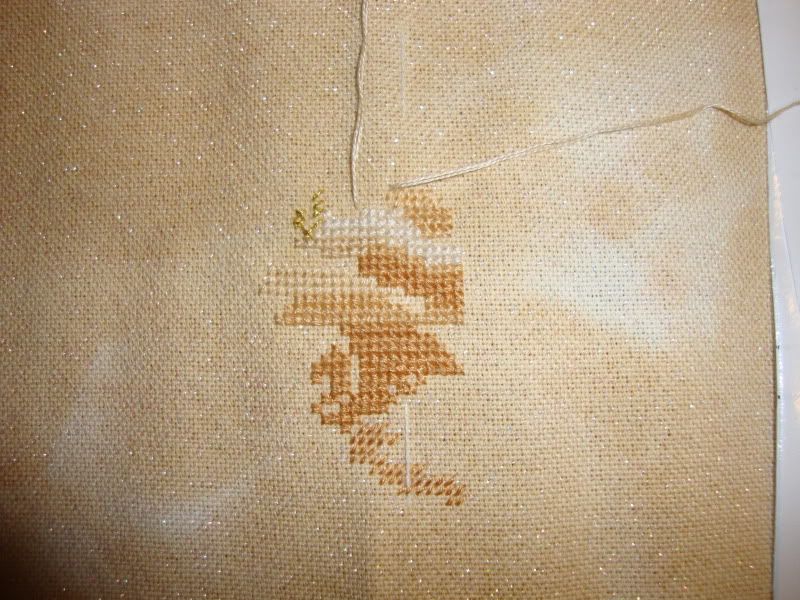 Really hard to start this one, becuase the colours at the center are relly close to the color of the fabric, which is Midas Touch by Silkweaver.
She's really a huge lady, and I know she'll take a lot to be finished, but it'll be worth the waiting, since she's really one of the prettiest ladies of Mirabilia.