Today I recived a lot of wonderful stash for future projects!
First two Mirabilia charts: Winter Queen and January's Garnet Fairy. I want to stitch them both next year.
Then other two charts, Spring Ride by Lanarte/Stoney Creek and Mermaid Heaven by Pinn
And finally the red and green accessory pack for Heirloom Christmas Sampler by Victoria Sampler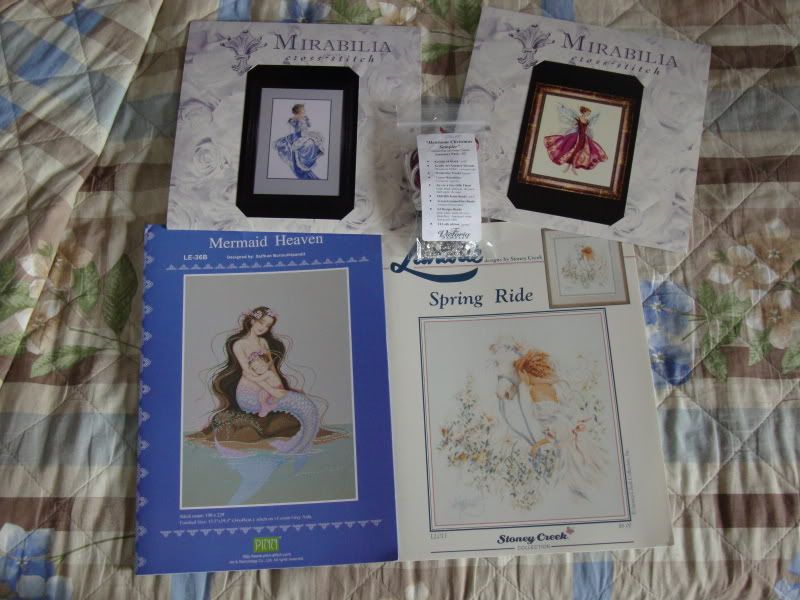 Along with the two Miras I wish to stitch Spring Ride and Heirloom Christmas Sampler next year.
I've alread figured out the Goals List for 2011, while I didn't made one for this year, because I knew that, especially during the first months I wouldn't have time to stitch at all, and so has happened. From now on I think I'll have more time, so I'll try finishing some wip, to have a 2010 finished list not so empty as the one of last year!