During January I've worked hard on Calendar Cats, and the results came along!
September, October and November Cat are now finished while March and May will soon follow!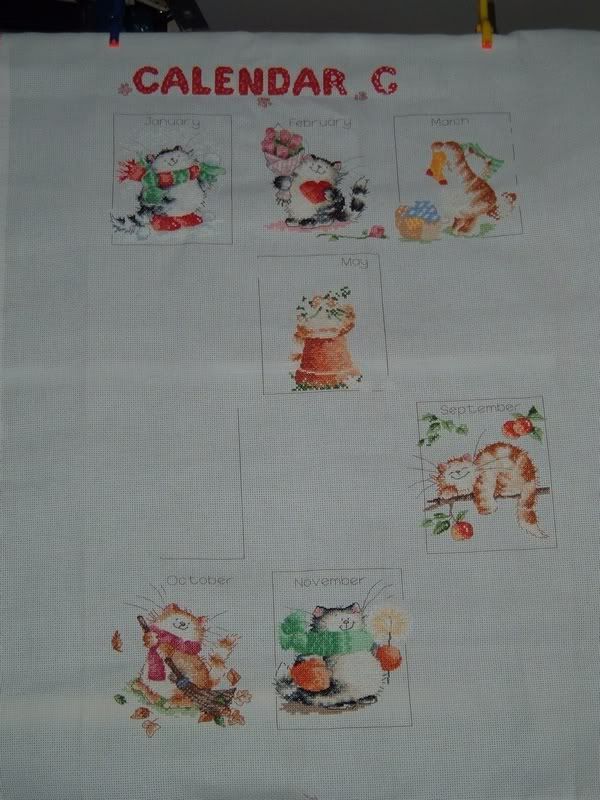 However after focusing for a whole month on this piece I get a little bored so I've put it aside in February, and put some stitches on Memories and Paradigm Lost until last Saturday.