Hi!
I can't believe that February is already almost gone!!
This month I stitched only on Sampler aux Boquets and I've finished part 1: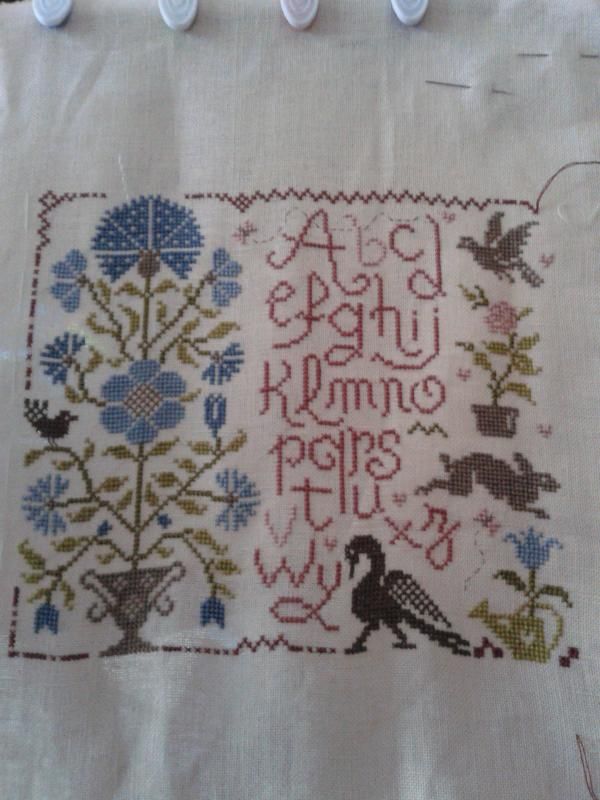 I had some problems while stitching it, I've been visited by nasty frogs and that big bird at the bottom had to be re-stitched.
I hoped to work on it during IHSW last weekend and to get a lot of part 2 done but I didn't.
The weather was just gorgeous, sunny and warm, a little bit of spring anticipated: it was too bad to stay inside so the stitching time was very limited and this is all I've stitched: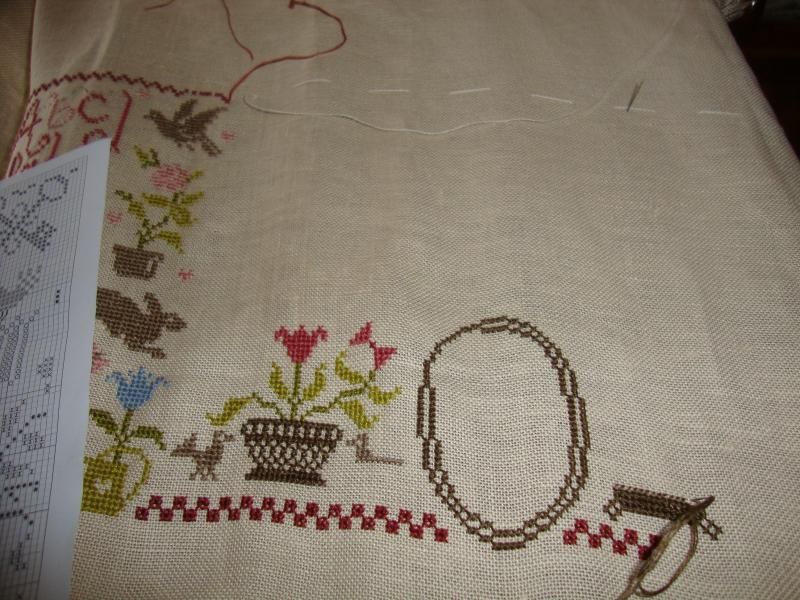 Anyway, I'm really pleased with how it's turning out and I want to stick with it until it will be all done.
As I've previously said, this year I really want to focus on my wips with NO new starts... that said I've just bought Paradigm Found (the Big Brother of Paradigm Lost) by Julia Line at Long Dog Samplers and the first 3 sheeps of "Little Sheeps Virtues" by LHN...
Hope to be back soon with new progress.
Happy stitching!